About Guardian Legal Services ATE Insurance Broker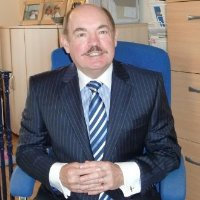 Guardian Legal Services is one of the UK's leading independent brokers of After the Event (ATE) insurance and third party funding.
Our sole aim: to protect your clients from the financial risk of litigation so they can seek justice without unnecessary exposure to financial loss.
Our business comes from recommendation
Guardian Legal's independence of any insurer or funder and access to virtually all of the ATE insurance market means we can focus solely on finding the best ATE insurance or litigation funding option for you and your clients.
We have a solid track record across all areas of ATE insurance and litigation funding, but our reputation is particularly strong in:
To find out more about the ATE insurance and funding options we can offer, more…
We have found Paul Nicholas Gilbert at Guardian Legal Services helpful in speedily and efficiently identifying ATE products in the market place that enable our clients to progress their claims for compensation. He has a great depth of knowledge of the regularly changing ATE market.


Anthony Collins LLP
I have always found Paul to be extremely responsive, knowledgeable and practical. He understands the issues for both clients and solicitors and is solution-driven. He is my 1st port of call for ate and associated products.

Robert Johnson,
Healys
Ready to talk or find out more about ATE insurance or Third Party Litigation Funding?
Contact us on 0207 118 1884 or email us at info@guardianlegal.co.uk
Alternatively, download a proposal form and guidance notes to take a case forward or request a Delegated Authority scheme.